You can purchase Retroball from my Tindie store: Unfortunately I have sold out of Retroball units – however you can still build your own since all of my projects are open source. Check out the download link at the bottom of this page for all the details you need to build your very own retroball!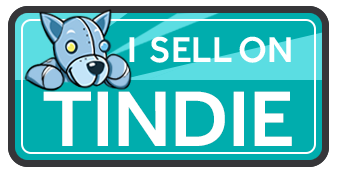 Retroball is a build-it-yourself kit which follows in the footsteps of the classic 'PONG' style video games. Retroball allows you to play with two, three or four players and up to five balls on the screen at the same time. Retroball was funded on Kickstarter, raising $25,407AUD thanks to 218 backers!
Build instructions and downloads can be found at the bottom of this page, just before the comments section.
With a step-by-step building video and less than a dozen components to solder in – Retroball can be put together by even a newcomer to electronics. Retroball can be powered by any standard USB port, USB charger or USB charge bank.
Each game mode can be played with two, three or four players:
One Ball Easy – Slower game play which is great for beginners. 
One Ball Hard – Fast paced action to test your reflexes. 
Five Balls – Can you handle the mayhem?
The ball may be spun off the bat in different directions, at different angles and speeds depending on how you hit the ball. It makes for some great gameplay!
If you miss a ball, you lose a point. If you lose all of your points, your paddle is replaced with a wall. The last player standing – wins!
Soldering Iron and Solder 

Phillips ScrewDriver 

Pliers
240mm x 240mm Matte Black Circuit Board

Tinted Screen Filter

32 x 32 Pixel RGB LED Matrix Display (160mm x 160mm)

8 Potentiometers (Four of which are spares) 

4 Potentiometer Knobs 

USB Connector 

LED Matrix Ribbon Cable + Connector 

LED Matrix Power Cable + Connector 

Two Push Buttons 

PIC 18F46K22 Microcontroller (Pre-programmed with Retroball)

Filter Capacitor 

USB Cable 

40 Pin 0.1″ (2.54mm) Male Headers (For those who wish to experiment with their Arduino Uno)
For those who want to run their own experiments, Retroball comes with a built in slot for you to plug in your own Arduino Uno or compatible microcontroller. Just download the Adafruit Library and get coding! (Note: only two of the four potentiometers are available for your Arduino due to limited pins on the Arduino). Some example will be provided to get you started.
An Arduino is not required to make Retroball work however.
A hidden menu gives you access to these extra features:
Screen Pixel Test 

Potentiometer Controller Test 

Screensaver 1 

Screensaver 2 

LED Sketch (Like etch-a-sketch) 

The Great Race 

Dice
PCB dimensions 24cm x 24cm (9.5″ x 9.5″)

LED Matrix Dimensions 160mm x 160mm

Completed kit weight approximately 650grams (1.43lb)

Packaged weight approximately 1.1kg (2.43lb)

Retroball is powered by an 8-bit PIC 18F46K22 Microcontroller running at 64Mhz with 64KB of program memory and 3.8K of SRAM. 

The LED matrix contains 1024 RGB LED's which provides a 32 x 32 pixel playing area. 

Backers are also able to use their own Arduino Uno (or compatible) microcontroller by soldering in the 0.1″ male headers (which are provided with every kit). You can then download the Adafruit library to code your own experiments. I will provide details and some sample code to get you guys started.
RetroBall kit Unboxing Video (Showing all the parts which are included in the kit):

Retroball Kit Construction Video
(Please note – The video does not show when to plug the PIC microcontroller in to the socket, but you can simply plug this in immediately before connecting the LED matrix display.)

How to get your Arduino Uno up and running on Retroball


Retroball files containing BOM, sourcecode, Arduino libraries (thanks to Adafruit) and examples, PCB design and gerber files and schematic can be downloaded below:
Note – this zip archive has been updated to include the required libraries for the Retroball sourcecode.
Retroball Files (1164 downloads)
The following download contains only the Arduino Libraries and example sketches. This is provided as a seperate download since it makes importing it into 'Arduino Create' a much simpler process.
Retroball Arduino Libraries and Examples (876 downloads)